Taxi Transfers To and From Denver Airport



Denver Airport Taxis - Fares, Distances and Where to Find Them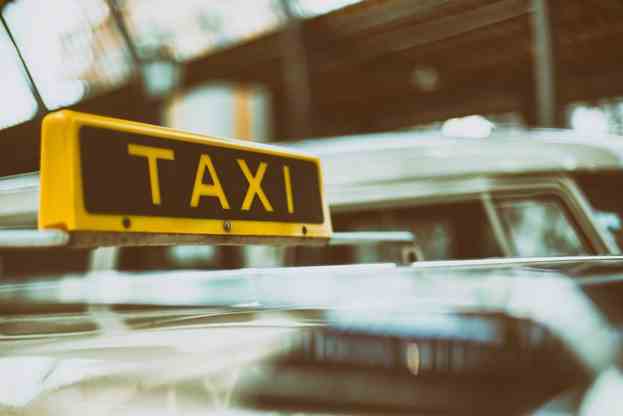 Private travel for passengers at Denver Airport can include the services of taxis, airport shuttles or limousines. Access to all of these services can be found on the Ground Transportation area located on Level 5 of the main Jeppesen Terminal which also contains the service desks for car rentals at Denver Airport.
Airport limousines can be hired on an hourly basis, booked in advance, or arrangements can be made at the Ground Transportation Counter. This information counter is found on Level 5 of the main airport terminal near the water feature. Passengers in the East Terminal should use exit Door 511 to find the limousine service at Island 1, and from the West Terminal, exit Door 506, for the same Island. The Limo Booth assistants will contact the holding lot of the company your car is booked with, and the vehicle will be sent for your collection. Limousine costs can range between $80 and $120. Find out from your company what their specific rates are.
Many hotels in Denver offer complimentary shuttle services for their guests arriving at Denver Airport. Otherwise, shuttle services can be used for travelling to Denver's Central Business District or many areas in and around Denver city centre. Level 5 of the main terminal has commercial shuttle desks where these services can be arranged. Often larger groups of passengers are offered a discount rate, but travel time will depend on how many stops the shuttle will have to make on the tip.
By taxi, the journey from the airport to central Denver is around 30-45 minutes. Reliable taxi services at the airport include Freedom Taxi Cabs, Yellow Taxi Cabs and Metro Taxis. They can be found on Island 1 from exit Door 507 in the East Terminal and exit Door 510 in the West Terminal (Ground Transportation level 5). These companies all charge a flat rate fee to Downtown Denver - $43.00, Denver Tech Centre - $45.00 and to Boulder at $70.00. These trips from the airport all include a $3.25 gate fee. Gate fees are not applicable to passengers travelling to Denver Airport from these locations.
The most popular taxi services are the Yellow Cab Company and the Metro Taxis. The Yellow Cabs are known to be affordable and extremely punctual. Apart from the flat rate destinations from the airport, their charges are metered with a little bit extra for luggage. Other extra charges are added when the traffic is moving at speeds of 15mph or less. In these circumstances, charges will be determined by travel time. The Yellow Cab Supershuttle is a great choice for transportation from Denver Airport, and they are available for pick-ups at ten minutes past every hour. Yellow Cab offers many drivers throughout the Denver area.
Metro Taxi offers the convenient service of accepting debit and credit cards as a payment method. They use sophisticated technology and their GPS system locates the nearest taxi to your pick-up location, allowing the response time to be usually under 30 minutes. Their hybrid cars assist with the fight against global warming. Metro Taxi prices vary with each trip distance, passenger numbers and luggage loaded.
Although more expensive than the RTD skyRide buses, the taxi, limousine or shuttle service is a convenient way to travel from Denver International Airport.