Bus Transfers To and From Denver Airport



Buses from Denver Airport with Bus Routes and Times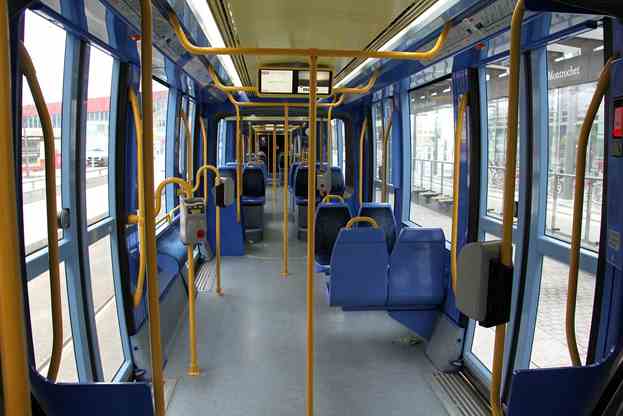 A popular choice of transportation among passengers of Denver International Airport, are the RTD's SkyRide buses. These buses have many specific SkyRide routes that are followed, but if these routes are not convenient to your location, there are ordinary RTD buses available. SkyRide buses are the most economical way to travel into Denver.
Denver Airport SkyRide buses depart from the East and West Terminal buildings from the Ground Transportation level 5. Use exit Doors 506 or 510 from the West Terminal. Passengers can also arrive at DIA at either Terminal, depending on from which side your airline will depart.
The SkyRide buses are available 7 days a week and operate every day of the year from approximately 03:30am to 01:10am. Route AF serves Downtown Denver and costs around $8. There is a bus at 50 minutes past every hour from 06:45am to 12:45am. The trip will take around 50 minutes. A round fare ticket costs $14. On this route, stops include Stapleton Airport, the Downing Street Light Rail station, Denver Bus Centre and Market Street Station. Routes AB and AS also head for Stapleton Airport. These buses have underneath baggage storage areas. They leave for Stapleton every 15-30 minutes and the trip is about 25-30 minutes. A roundtrip costs $11. There are many more routes available on SkyRide buses from Denver Airport, Stapleton Airport, the Marlat Street Station downtown and the Denver Bus Centre.
Make sure that you select a SkyRide bus that will get you to Denver Airport at least two hours before your flight is due.
From a SkyRide route map passengers can determine the nearest stop to their location and then use a Skyline schedule to work out the exact bus fare. Bus drivers only accept cash for the purchase of tickets and the exact change must be provided. Check the route displayed on the front of the bus to make sure that it is the right one. The bus driver will offer assistance if it is needed with your luggage. All SkyRide buses are wheelchair accessible.
There are 74 park-n-Ride facilities situated throughout the Denver Metro area. Parking fees are charged at 34 of these locations for cars with license plates that are registered outside the RTD boundaries. The first 24 hours of parking is free for cars with In-District license plates. After 24 hours, all vehicles are charged for extended use. These parking facilities are for the use of bus passengers only and are available on a first-come-first-serve basis. The maximum parking length is 15 days. A special request needs to be placed in order to park for up to 30 days. The parking facilities are monitored. Payments can be made through an automated account or at the park-n-Ride facility. Exact change is required. Monthly payments for reserved spaces can be arranged for In-District car licenses.
Transfers can be made from other RTD buses to SkyRide buses or from the Light Rail service to SkyRide buses. The driver of the RTD bus should be asked for a transfer when boarding, and this is then used as a credit towards the SkyRide fare. A Light Rail ticket will give credit as well. The credits will not cover the whole fare amount, so make sure to bring the additional exact change. The bus driver can be asked for a transfer when you will be using the Light Rail service after the bus.
There are three ways to obtain more information on the SkyRide buses at Denver Airport. There is the sales counter in level 5 of the main terminal and RTD kiosks at the airport. The kiosks are colored blue, and are to the north and the south of the fountain. Routes and schedules can be checked. The RTD's Telephone Information Centre is equipped for hearing-impaired passengers with a TDD line.
Besides the actual SkyRide routes, The RTD buses offer some alternatives in order to reach Denver Airport.
A daily Express service offers a route between the airport and the US 85 and Bridge Street park-n-Ride. This is route 145X Brighton/DIA. It will take about 25 minutes to reach the airport from this park-n-Ride.
The other route is between Arapahoe Crossing in Aurora and the airport, and is Route 169Ltd. Travel time is roughly 45 minutes.
Luggage service is only provided on SkyRide buses, not RTD buses.
Bus tickets can be bought from the bus driver with exact change. Round-trip tickets are available at RTD sales outlets or can be purchased in advance online. Light Rail stations have vending machines where SkyRide tickets can be purchased and they can be used for both the train and bus service. Passes can also be purchased for use on Light Rail and bus services.
Which Bus services/routes have stops at Denver Airport?